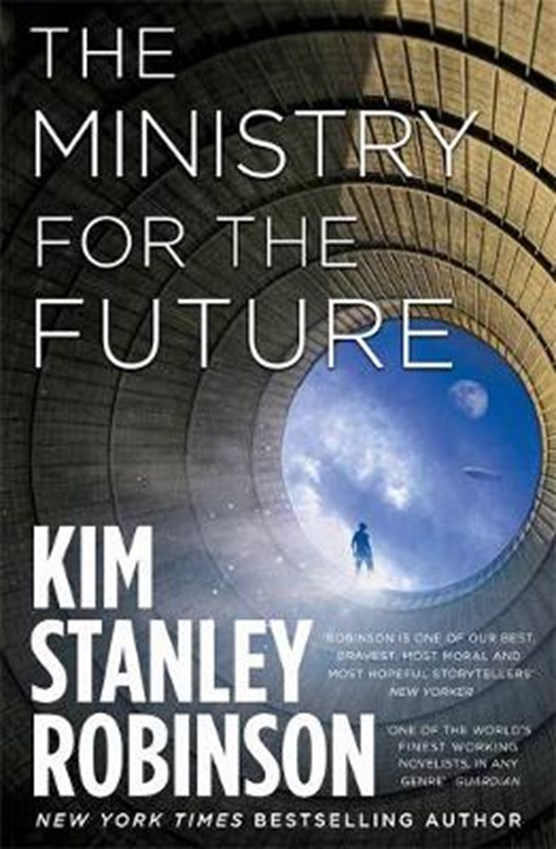 From legendary science fiction author Kim Stanley Robinson comes a remarkable vision of climate change over the coming decades.
The Ministry for the Future is a masterpiece of the imagination, using fictional eyewitness accounts to tell the story of how climate change will affect us all. Its setting is not a desolate, postapocalyptic world, but a future that is almost upon us—and in which we might just overcome the extraordinary challenges we face.
It is a novel both immediate and impactful, desperate and hopeful in equal measure, and it is one of the most powerful and original books on climate change ever written.
One of Barack Obama's Favorite Books of 2020
"If I could get policymakers, and citizens, everywhere to read just one book this year, it would be Kim Stanley Robinson's The Ministry for the Future." —Ezra Klein
🎧 Luister dit fantastische gesprek tussen Ezra Klein en Kim Stanley Robinson in de Vox Conversations podcast.
Zie ook de Chrononauten #0001 / Welkom bij de Chrononauten!